Air, Surface, & Water Testing
When ESI inspects your property, everything is documented and photographed
to assist in determining a prioritized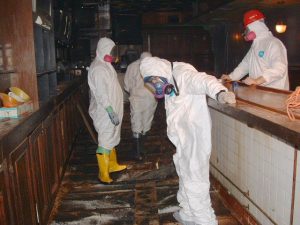 plan of action for resolving existing problems and preventing future challenges.
We conduct a thorough interview regarding health concerns of occupants before we inspect the interior and exterior of the property.
Based on the interview and inspection, if needed, a series of tests are performed and sent to a certified independent laboratory for analysis.
ESI's services include, but are not limited to:
Mold testing-Microbial air and surface sampling
Indoor Air Quality testing
Asbestos bulk and air sampling
Bacteria testing– MRSA, E. Coli, streptococcus, etc
Gases and Volatile Organic Compound (VOC) testing
Radon testing
Lead paint testing
Formaldehyde testing
Smoke and Nicotine testing
Complete Water analysis
Legionella testing
Silica testing
Once the lab results are concluded, an environmental report is prepared with full documentation and recommendations. We then consult with you, to discuss the prioritized action plan to help properly manage any needed remediation.
For more information, or to schedule an appointment, please call our office at (410)-867-6262, or email us at info@esi4u.com