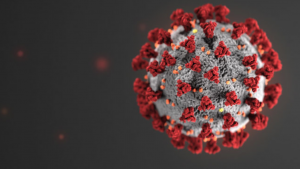 When a company is employed to sanitize a building or facility, ESI assists contractors in ensuring proper sanitizing procedures are followed and areas reach optimum cleanliness. ESI will meet the sanitation crew onsite to discuss a plan of action and ensure health and safety controls are in place prior to any work.
If your building or facility has not been professionally sanitized since the COVID-19 outbreak, having it performed prior to occupancy is the ideal time.  During the sanitizing process, ESI will perform ATP and/or COVID-19 testing to ensure areas of concerns have reached the International Sanitary Supply Association's (ISSA) Clean Standard for Measuring the Cleaning Effectiveness in Institutional and Commercial Facilities.
ATP & COVID-19 Testing
Adenosine triphosphate, or ATP, is the main unit of energy in all living organisms. The presence of ATP indicates the presence of living cells.
Once an area is cleaned following the CDC's cleaning protocol, a swab culture is taken of a highly touched surface (such as doorknobs and handles) and inserted into a calibrated device. The results will show what levels of ATP remain on the surface.
COVID-19 samples are sent to an accredited lab to be analyzed.
Cleaning Verification
Testing is the only way to verify that a surface is truly clean.
Having ESI onsite to monitor and test during the cleaning process and identify areas that need re-cleaning is integral to ensure the space is safe for re-occupancy.
This helps all parties involved meet their goal of a clean space in the fastest possible timeline and can help layer liabilities as a preventative measure or following a positive diagnosis.
Cleaning Verification services can be proactive or reactive, and are ideal for:
Businesses and offices that have been closed and want to ensure the facility has been successfully cleaned before re-opening
Apartment complexes, hotels, and buildings with common areas
Senior centers, nursing homes, and retirement communities
Day care centers and school systems
Anywhere a COVID-19 patient has been quarantined
Please call our office at (410)-867-6262 for more information, or to schedule an appointment.
Please note: ESI is not able to test humans for COVID-19.